A propos du projet
---
When women dream motorsport
ANGELS RACING TEAM ARE WOMEN WHO DARE MOTORSPORT, CREATE AN EXTRAORDINARY TEAM AND SUPPORT A CAUSE IMPORTANT TO THEM: THINK-PINK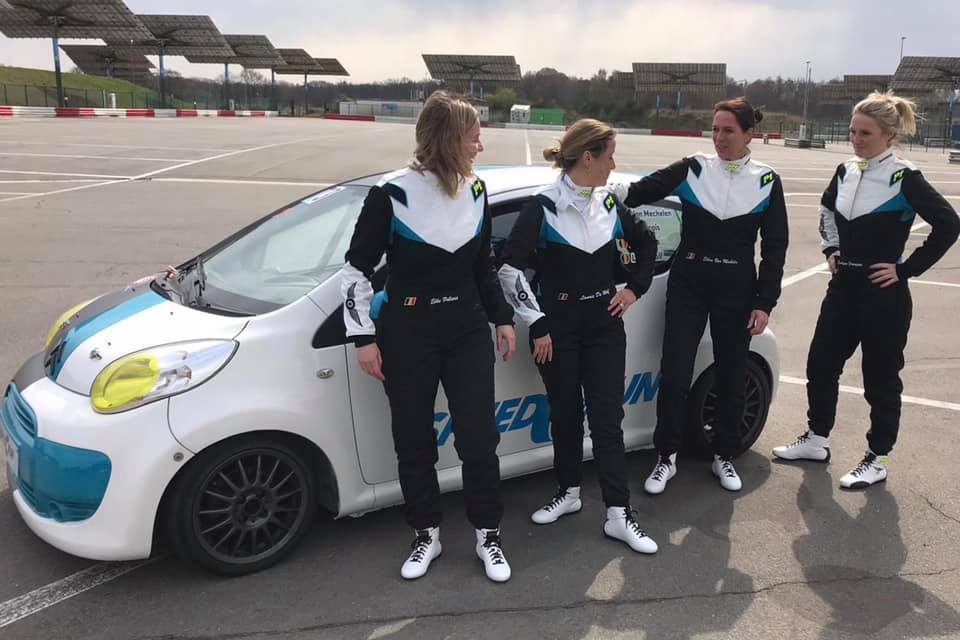 By helping them, you can benefit from exclusive rewards (taxilaps, driving experience...) or advantageous sponsorship rewards!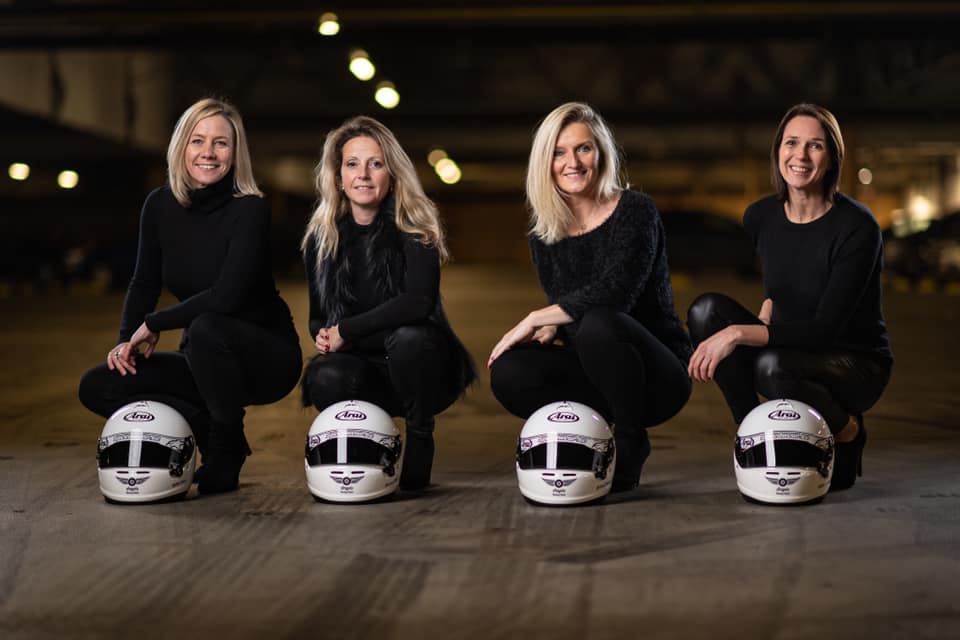 Our story
Laurie (41), Elke (46), Ellen (50) and Evelyne (38) together created the ART team at the end of 2019. It is with a crazy goal that they launched a team in the colors of a cause, Think Pink, which brings them all together: to do motorsport... Finally!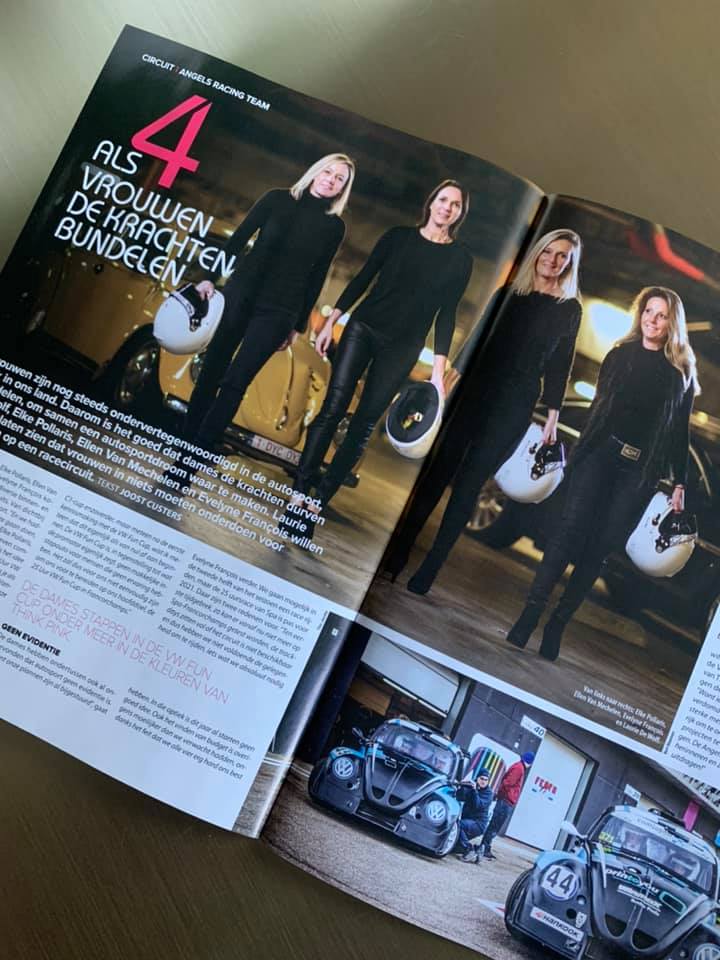 Apart from the trackday tests, no experience for Elke, Laurie and Ellen. Evelyne has had a little experience since 2015, but still too far from her desired goals. Angels Racing Team is the opportunity to put in place a complete, serious and sporting strategy to bring together and train the 4 women for a first objective: the Zandvoort trophy (6h) in June 2021. Their training with Speed4Fun (trackdays, drift, coaching) and preparation for the circuit (simulator, physical preparation ...) will allow them to show that, gradually, such a challenge is possible! It is on the basis of regular follow-up and debriefs that all this will take shape, so help us to follow our wishes!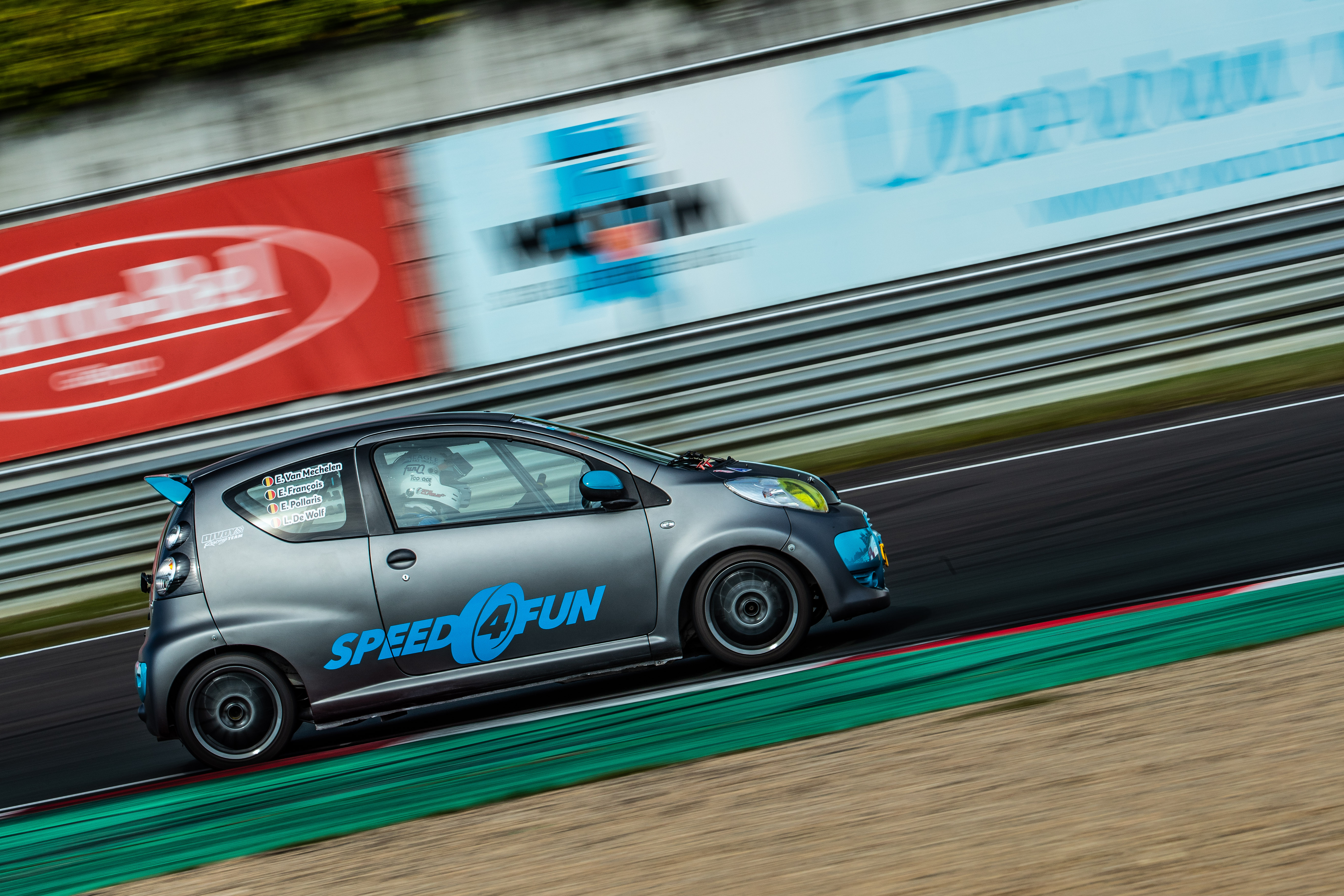 Why do we need your support?
This crowdfunding campaign will allow us to participate to our first objective: the Zandvoort Trophy (6h race) and 10% will be donated to Think Pink in order to the "Share your care" action.

First goal: 2500 €

We will use these funds to participate in the Zandvoort Trophy and fund our partnership with Think Pink's "Share your care" action, which will allow us to give a Victorious an on-circuit experience.

Second goal: 5000 €

If we reach this level, we can then consider a new objective: the 8 hours of Croix en Ternois in November, the last race of the championship. We will also be able to create an event on the circuit, during the 24h 2cv and C1 of Spa-Francorchamps, at the end of October where we will be able to invite our contributors to come and discover and share with us, off track, the atmosphere of this legendary race with a view of the Raidillon and the glass of friendship.

Third goal: 7500 €

If we achieve this incredible goal, we can then consider preparing AND participating in Spa-Francorchamps 24h2cv and C1 at the end of October! Thus, we can invite you to come and encourage us from our stand where you will be warmly welcomed by our team.

This objective will also allow us to add to our action "Share your care" with Think Pink, a precious donation to the scientific research action of the association. It would be so amazing!
In exchange for your participation in our crowdfunding, we have prepared generous rewards for you that you will find in the purchase boxes on the right of this page. If you are on your smartphone, you can click on the pink "contribute" button, a list of amounts will appear. Then, by clicking on an amount, you will see the details of the counterparty appear. The rewards that we have imagined for you are advantageous: either exclusive or attractive! Enjoy it!
At the end of the campaign, we will contact you to schedule our rewards, especially if they are related to the "Speed4Fun" organization, and we will have the opportunity to have a great time together!
Thank you!
We thank in advance all the people who took part in this campaign: thank you for bringing this great project with us. If you have contributed to this crowdfunding, do not hesitate to let it know on social networks: share with as many people as possible! We look forward to seeing you again and having great adventures together!